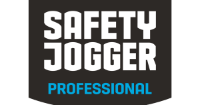 Paola shoes for women and Clark shoes for men
Low, leather sneakers
A modern look guaranteed with PAOLA and CLARK! These lace-up leather shoes fit snugly on the foot and offer full protection. The non-slip outsole features Oxygrip® technology and meets the most stringent standards. Ideal for additional support for standing professions.
Shoes for medical staff are made of leather and comply with the latest safety standards.
They are comfortable with a light sole and weigh ~ 200g.
The shoe's anti-static effect lasted for its lifetime.
The special design of the soles has an anti-slip effect for a safe working environment.
Reduces leg and foot fatigue.
The special design of the sole ensures that the steps have a shock-absorbing effect on the human body.
They are easy to maintain.
Available sizes:

For women "Paola" 35 – 42
Men's Clark 39 – 47
Add
100,00

€
to cart and get
free shipping
!
Rate translation of this page